Next Gen Pastor
Esteban Mendizabal
Pastor Esteban oversees the next generation of First Baptist and he is zealous to ensure that the kids who are coming to First Baptist know Jesus, learn Jesus' teachings, and live these teachings out. The vision for Next Gen is to spark revival in the next generation and see resilient disciples formed! Email Pastor Esteban at esteban@1bk.church.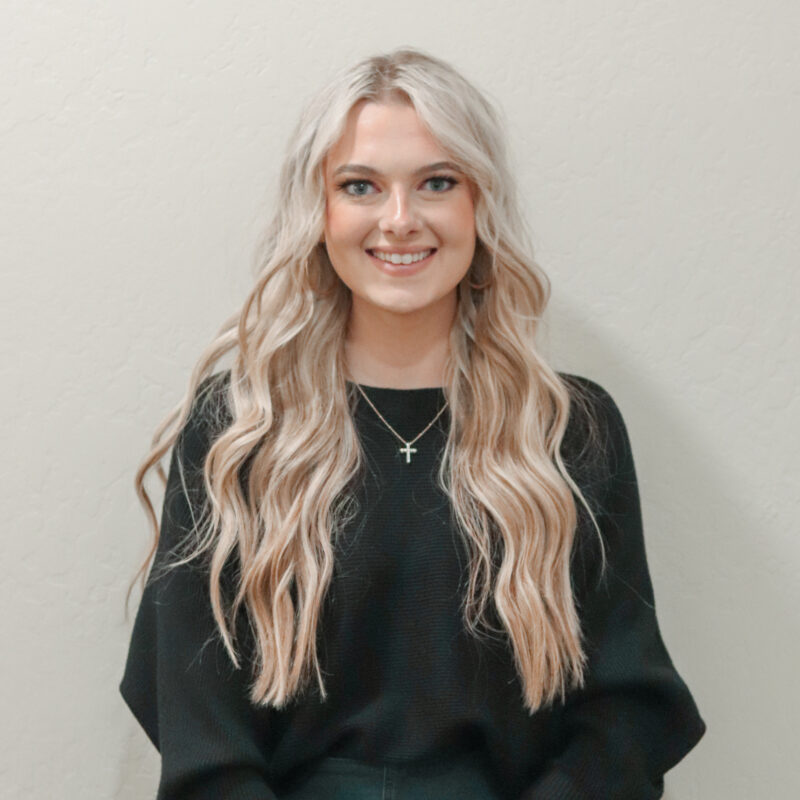 Kids Director
Kaitlyn Freeman
Kaitlyn oversees our Kids Ministry (Birth-3rd Grade) and champions our vision of revival in the next generation with zeal and fun. Kaitlyn leads with deep thought about how best to invest in kids and ministers to families with compassion and a servant's heart. She has grown in ministry as she has been trained through our internship program, has led multiple areas within the church with great success, and continues to innovate with the next generation. This is Kaitlyn's 3rd year as a part of the Kingsburg First Baptist team and has a passion for seeing new people come into a relationship with Christ and disciples equipped. Email Kaitlyn at kaitlyn@1bk.church.
Kids Ministry
At 9am we offer an exciting Kids program for ages 18months-3rd grade, as well as nursery care for birth-18months. Our 10:45am service is a family service, please feel free to use our cry room in the Worship Center if needed.
NURSERY | INFANT-1 YEAR OLD
Our nursery is a clean, loving, and safe place for even the littlest ones to hear that "Jesus loves them". All our toys are sanitized each week to reduce the spread of germs and all our team members are trained to care for your child with the utmost care.
Our toddler program is more than childcare. Children are learning structure with short Bible stories, music, coloring, and socialization time with others. Our team of leaders look forward to sharing the love of Jesus with your child each week!
Our team of leaders adore preschoolers and have designed the Bible-based curriculum to be age-appropriate with plenty to keep your child's morning busy. We love giving these kids a space to have fun and learn about how great our God is!
This is an experience designed just for K-3rd graders! God's truths are explored through Bible curriculum, games, skits, Bible memory, signing, and more. We dig deep into different parts of the Bible where kids are introduced to new stories and people. It is so special how these kids learn how to apply the Bible to their own life! Our K-3rd meet upstairs in the Kid's Center.
RESILIENT KIDS | PREK-3RD
Resilient Kids is our Wednesday night kids program for Pre-K-3rd that includes Bible teaching, scripture memorization, games, and fun! Join us to become resilient disciples of Jesus.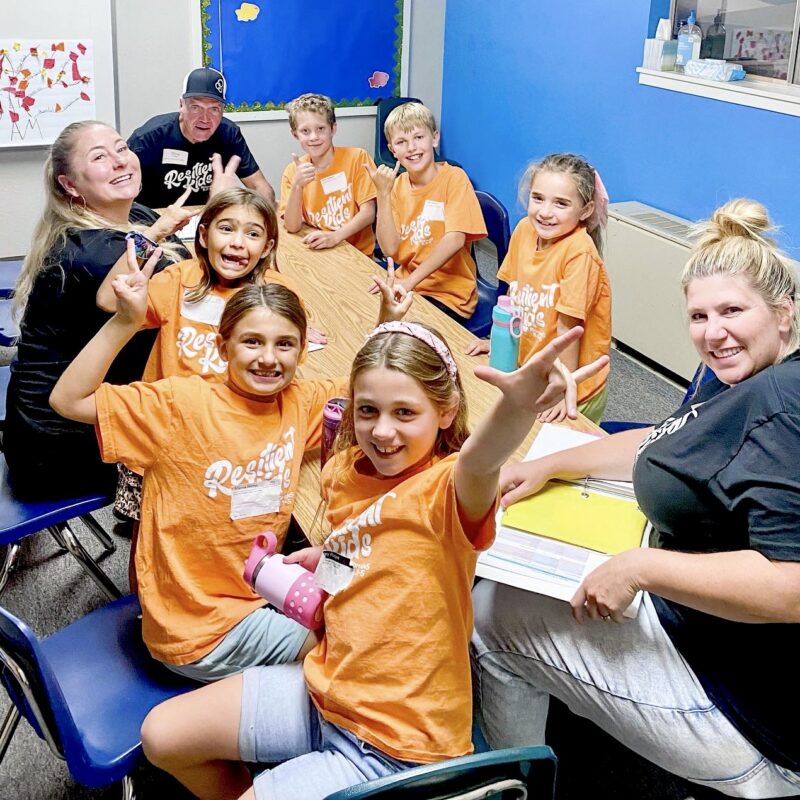 Resilient kids is our Wednesday night program for PreK-3rd grade to come to grow in friendships, worship the Lord, have fun, and so much more! RK is from September 14,2022-March 29,2023 on Wednesdays at 6:10pm-7:45pm in the Kids Center (Check-in at the check-in room or on mobile check-in). We'd love for your child to learn and grow in their resilience, click below to sign up!
Student Ministry
We are committed to creating a place where young people can learn how to truly love God, love people, and invite others to follow Jesus. Our hope is that revival is fostered in the next generation as they become apprentices to Jesus.
Pre-Teen Apprentice
Caleb Smith
Caleb is an apprentice in our Internship Program who leads our FSM programs. Caleb is an amazing leader who has a zeal for the Lord, a heart for prayer, and infectious faith that he shares with his leaders and students. Caleb has been equipped through Hume Lake's Joshua Program, our own internship training program, leading college ministry, and much more. This is Caleb's second year as a part of the Kingsburg First Baptist team and is committed to equipping people to know Jesus, learn God's teachings, and live like Jesus. Email Caleb at caleb@1bk.church.
PRE-TEEN MINISTRY
FSM is our program for 4th, 5th and 6th grade students. These students meet on Wednesdays at 6:10pm in the Youth Room. These weekly programs help teach students how to know God, learn His teachings, and live more like Jesus. These students participate in Bible studies, interactive community with other students and leaders, serve others in the community, and let loose in exciting games. First Baptist understands the unique stage that these preteens are in and we have designed each meeting to fit their age as they learn more about who God has made them to be.
This ministry is designed specifically for preteens in 4th-6th grade. They are at a stage in life that with unique issues and questions. Pre-teens will not only be given Biblical content but will begin to understand the context behind what they are reading and its application to their lives. They will check in at the youth room, participate in worship as a group, and then head back to their room to receive a time of teaching and practicing prayer.
TEEN MINISTRY
Our 7th-12th graders meet Sunday evenings every week at 6:10pm in the Youth Room. This weekly program helps teach students how to know God, learn His teachings, and live more like Jesus. These students participate in Bible studies, ongoing community with students and leaders, serve others, and have a lot of fun while doing it. First Baptist values how important this stage of life is for these students and our goal is to prepare them on how to be a strong follower of Jesus so that they are equipped to go beyond Kingsburg after high school. First Baptist is striving to be a training center for the next generation so these kids can learn how to push the Kingdom of God forward in a way that aligns with who God has made them to be.
7th-12th graders meet on Sundays together in the Youth Room. Along with attending Sundays, First baptist students are encouraged to serve in a ministry area of their choice on Sundays. First Baptist values giving young students opportunities to learn about the personal gifts God has given them and to understand that they are not too young to use their gifts to push the Kingdom of God forward!
Young Adults
Arise is our young adult group that unites people together by their identity in Christ. Arise represents the importance of rising up in God's calling for your life and understanding that each person holds so much purpose! If you're interested, contact the First Baptist office at (559) 897-3310 to learn more.